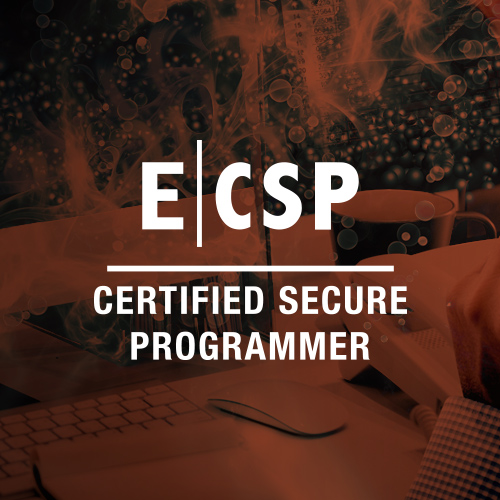 EC-Council Certified Secure Programmer .Net (ECSP) Course
iLearn Self-Paced Base package includes:
Instructor led training modules (1 year access)
Official e-courseware (1 year access)
iLabs access (6 Months Access)
Certificate of Completion for each course
Exam Voucher
To Customize your package click on Select Options,
if you are interested but still have questions, click Contact Us.
Software defects, bugs, and flaws in the logic of the program are consistently the cause for software vulnerabilities. Analysis by software security professionals has proven that most vulnerabilities are due to errors in programming. Hence, it has become a must for organizations to educate their software developers about secure coding practices.
Attackers try to find security vulnerabilities in the applications or servers and then try to use these vulnerabilities to steal secrets, corrupt programs and data, and gain control of computer systems and networks. Sound programming techniques and best practices can be used to develop high quality code to prevent web application attacks. Secure programming is a defensive measure against attacks targeted towards application systems.
This course will be invaluable to software developers and programmers alike to code and develop highly secure applications and web applications. This is done throughout the software life cycle that involves designing, implementing, and deployment of applications.
.Net is widely used by almost all organizations as the leading framework to build web applications.
The course teaches developers how to identify security flaws and implement security countermeasures throughout the software development life cycle to improve the overall quality of products and applications.
EC-Council Certified Secure Programmer lays the foundation required by all application developers and development organizations to produce applications with greater stability and fewer security risks to the consumer. The Certified Secure Application Developer standardizes the knowledge base for application development by incorporating the best practices followed by experienced experts in the various domains.
This course is purposefully built with tons of labs peppered throughout the three days of training, offering participants critical hands on time to fully grasp the new techniques and strategies in secure programming.