CND – MasterClass Network Defender Program – Live Online
October 18 @ 8:00 am

-

October 21 @ 5:00 pm

EDT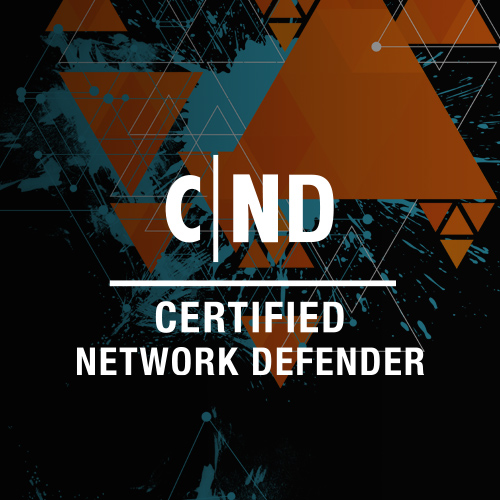 Network Defender Program
Don't just take a class.
Join a Program.
MasterClass Network Defender Program
Here at MasterClass, we have designed a Network Defense program that trains network administrators in network security technologies and operations and teaches students how to master the core skills to build a solid cybersecurity skill set.
Students will learn to examine the traffic that traverses networks at the packet and binary level and to build a solid knowledge of the lowest layers of the network. You will learn to master the TCP/IP protocal as well as essential UNIX and Linux survival skills used by security professionals.
This MasterClass program was designed to help you build a solid security foundation along with introducing you to to vulnerability assessment and the hacking methodology so you will be ready to pursue more advanced security training such as the Certified Ethical Hacker.
The MasterClass Package Includes:
Certified Network Defender
(CND):

Certified Network Defender (CND) Live Course -

$2,999

CND E-Courseware
CND iLabs, Live Labs/Cyber Range
CND Certification Exam
Exam Insurance Program -

$499

CND Online Self-Paced Streaming Video Course (1 year access) -

$1899

CND CyberQ Practice Exam -

$149

AND

Ethical Hacking
Core Skills (EHCS):

Ethical Hacking Core Skills (EHCS) Online Self-Paced Streaming Video Course (1 year access) -

$1899

EHCS E-Courseware
EHCS iLabs, Live Labs/3 Cyber Ranges
PLUS
20% OFF Voucher for next course
Total Value: $7,445
Package Rate:
$3,499
The Most Robust
The MasterClass Network Defender Program Program includes 2 industry recognized courses:
Certified Network Defender (CND)
Ethical Hacking Core Skills (EHCS)
Network defense is one of the most critical tasks in Cybersecurity and the Network Defender MasterClass series is designed to not only train you in the tools and skills needed in order to defend your network, but build your foundation in the operating systems, protocols, and techniques of a network defender.
Other programs drop you into a class and expect you to sink or swim, but the Network Defender MasterClass guides you through building the core skills that the Cybersecurity industry demands, leading to more than a Certification. Through hands-on experience and training in UNIX, Linux, Windows, TCP/IP, the command line, and full industry leading Network Defense instruction, you'll have the confidence to walk into an interview and walk out with a job.
The Most Labs
CND

32 Exercises
Approximately 14 Hours
EHCS

22 Exercises
Approximately 10 Hours
Test Pass Guarantee
If a student fails the CND exam on the first attempt,
EC-Council will pay for the next attempt.
Who is it For?
Network Administrators
Network security Administrators
Network Security Engineer
Network Defense Technicians
CND Analyst
Security Analyst
Security Operator
Course Details
Course Date:
10/18/2020 – 10/21/2020
Location:
Live Online at Your Location
Still have questions?
Mon – Fri / 8:00 AM – 5:00 PM
About Certified Network Defender (CND)
Share this!