Certified Penetration Testing Professional | CPENT
EC-Council's Certified Penetration Tester (CPENT) program is all about the pen test and will teach you to perform in an enterprise network environment that must be attacked, exploited, evaded, and defended. If you have only been working in flat networks, CPENT's live practice range will teach you to take your skills to the next level by teaching you to pen test IoT systems, OT systems, as well as how to write your own exploits, build your own tools, conduct advanced binaries exploitation, double pivot to access hidden networks, and customization of scripts and exploits to get into the innermost segments of the network.
Suggested career path only, courses can be taken independently, and the order is not fixed.
The CPENT Program is a user driven certification.
YOU choose how to get certified!

CPENT Training Course
Join our CPENT Training Course to go beyond the concepts taught in CEH and learn the proven pen test methodologies used by the pros.

CPENT Challenge Edition
If you're already working as a pen tester or feel ready to tackle the CPENT range and earn your certification without a training course, the CPENT Challenge is the program for you.
The CPENT training program and the CPENT Challenge both come with a shot at earning your CPENT certification, so the only question is, "Do you need training or are you ready to take the CHALLENGE?"
The heart of the CPENT program is all about helping students master their pen test skills by putting them to use on our live cyber ranges. The CPENT ranges were designed to be dynamic in order to give students a real-world training program, so just as targets and technology continue to change in live networks, both the CPENT practice and exam ranges will mimic this reality as our team of engineers continues to add targets and defenses throughout the CPENT course's lifetime.
What You Can Expect
Advanced Window Attacks
Attacking IoT Systems
Writing Exploits: Advanced Binaries Exploitation
Bypassing a Filtered Network
Pentesting Operational Technology (OT)
Access Hidden Networks with Pivoting
Double Pivoting
Privilege Escalation
Evading Defense Mechanisms
Attack Automation with Scripts
Build Your Armory: Weaponize Your Exploits
Write Professional Reports
CPENT Challenge Edition
Challenge the CPENT exam with what you already know.
The CPENT Challenge Edition is a low-cost study resource which will include a range guide that will provide a refresher in areas such as IoT, ICS, SCADA, and binary analysis.
The CPENT Range guide will introduce you to the concepts you will need to obtain the points across the different zones.
Access to the practice range is included so you can explore the concepts and perform the required research on your own to be sure you are ready for the CPENT practical exam.
If you already consider yourself a pro level pen tester, then CPENT Challenge Edition is for you!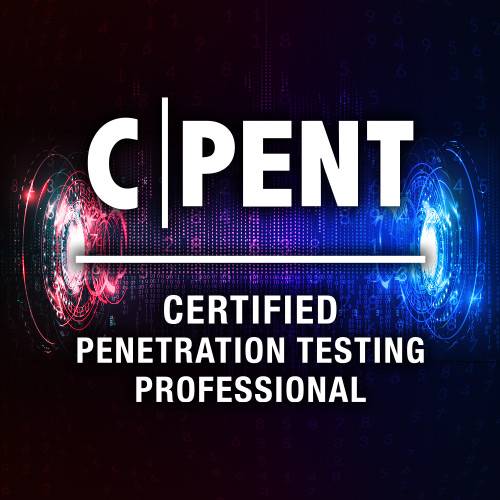 Build Your On-Demand Training Package
Or choose a training option:
Still have questions?
Mon – Fri / 8:00 AM – 5:00 PM
Email Us


Train now, pay later with Affirm.