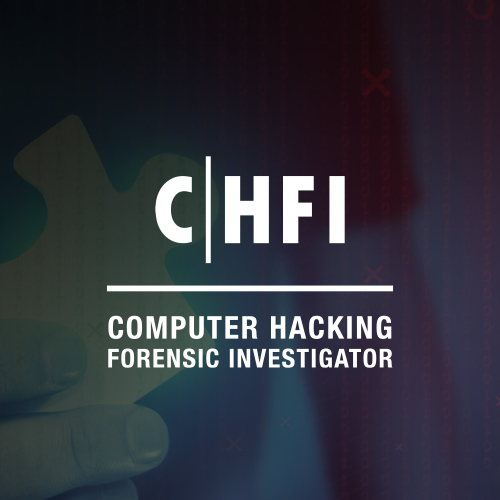 Computer Hacking Forensic Investigator (CHFI) Course
iLearn Self-Paced Base package includes:
Instructor led training modules (1 year access)
Official e-courseware (1 year access)
iLabs access (6 Months Access)
Certificate of Completion for each course
Exam Voucher
To Customize your package click on Select Options,
if you are interested but still have questions, click Contact Us.
The Computer Hacking Forensic Investigator (CHFI) course delivers the security discipline of digital forensics from a vendor-neutral perspective. CHFI is a comprehensive course covering major forensic investigation scenarios and the course enables students to acquire necessary hands-on experience with various forensic investigation techniques and standard forensic tools necessary to successfully carryout a computer forensic investigation leading to prosecution of perpetrators.
The CHFI certification will give participates (Law enforcement personnel, system administrators, security officers, defense and military personnel, legal professionals, bankers, security professionals, and anyone who is concerned about the integrity of the network infrastructure.) the necessary skills to perform an effective digital forensics investigation.
CHFI presents a methodological approach to computer forensics including searching and seizing, chain-of-custody, acquisition, preservation, analysis and reporting of digital evidence.