Thank you for visiting EC-Council's official training platform.
EC-Council Learning brings "best of breed" instruction together with cutting edge, in-demand content to bring you a unique blend of training directly from the leader in cybersecurity.
We offer courses in the following disciplines:
No matter what your time or budget constraints may be, we have a training option for you.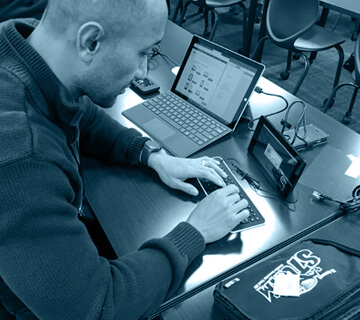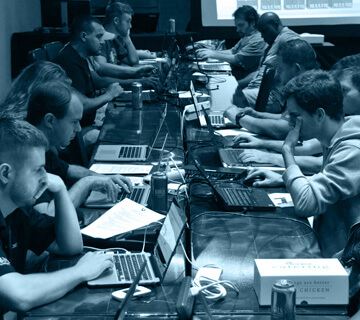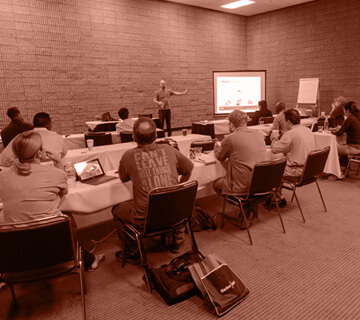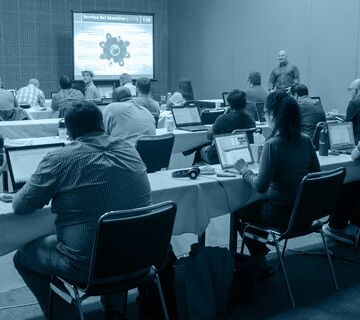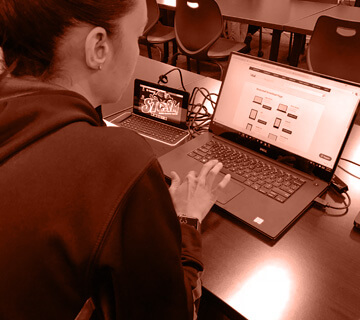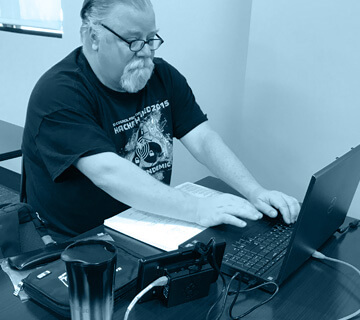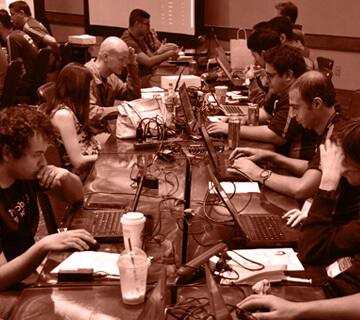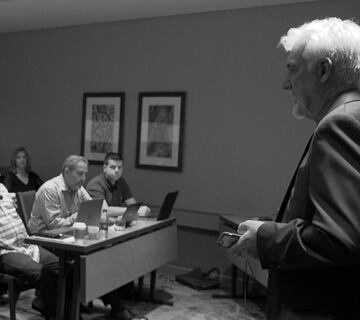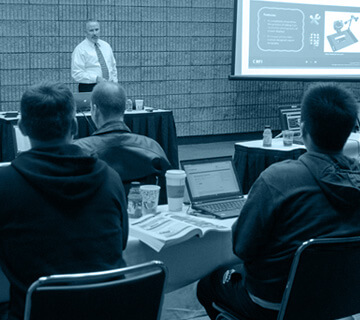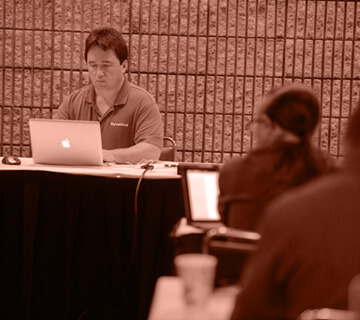 Accreditation
EC-Council is a non-degree granting, non-accredited institution. EC-Council delivers cybersecurity certificate courses which map to industry certifications.
American National Standards Institute (ANSI)
EC-Council's Certified Ethical Hacker (CEH), Certified Chief Information Security Officer (CCISO) and Computer Hacking Forensic Investigator (CHFI)
exams are all accredited by ANSI/ISO/IEC 17024 Standard exam development process as High quality certification exam.
Compliance to National Initiative For Cybersecurity Education (NICE)
Certified Ethical Hacker is completely mapped to National Initiative for Cybersecurity Education (NICE) framework – NICE's speciality area category 'Protect and Defend.CEH, Certified Ethical Hacker, NICE, National Initiative For Cybersecurity Education
The Department of Defense Formally Approves EC-Council Certification to help Defend US Interests.
What is Directive 8570?
The United States of America Department of Defense issued Directive 8570 in 2004 to mandate baseline certifications for all Information Assurance "IA" positions. In February of 2010, this directive was enhanced to include the Certified Ethical Hacker across the Computer Network Defense Categories "CND".
8570 classifies personnel in the following Main Categories:
Technician
Manager
Computer Network Defender Service Provider
System Architect and Engineer
Furthermore, categories are subdivided into individual job roles relating to specific functional requirements. The certified ethical hacker covers 4 out of 5 positions in the Computer Network Defense Category.
CEH is a part of:
CND Analyst
CND Infrastructure Support
CND Incident Responder
CND Auditor
National Security Agency (NSA), and the Committee on National Security Systems (CNSS)
EC-Council's Certified Ethical Hacking (CEH)
EC-Council Network Security Administrator (ENSA)
EC-Council Computer Hacking Forensics Investigator (CHFI)
EC-Council Disaster Recovery Professional (EDRP)
EC-Council Certified Security Analyst (ECSA)
EC-Council Licensed Penetration Tester (LPT)
These programs have all met the 4011, 4012, 4013A, 4014, 4015 and 4016 training standards for information security professionals.
Admission Policy
EC-Council requires that potential students have at least a high school diploma and are over 18 years old. (EC-Council does not admit students who are of compulsory school age or who are concurrently attending an elementary or secondary school.)
Complaint Policy
To express any concerns or comments regarding your program please contact EC-Council in writing at [email protected].
Please include
What course(s) you are signed up for.
Name of EC-Council Enrollment Consultant you are working with.
Your enrollment date.
Summary of your issue.
And our Senior Academic Advisor will respond within 1 business day.
Students or other parties with complaints or grievances against an institution are encouraged to first seek to resolve their complaint or grievance directly with EC-Council. EC-Council will have an impartial representative who is not directly involved in the area of the complaint reach out to you. Of course there will be no adverse action taken against a complainant.
If for some reason the complaint still isn't resolved to the client's satisfaction, please contact:
NMHED/PPSD
2044 Galisteo St. Suite,
Santa Fe, NM 87505-2100,
505-476-8442 or 505-476-8416
http://www.hed.state.nm.us/institutions/complaints.aspx
Pursuant to 5.100.2.25 NMAC
Refund & Cancellation Policy
Open Enrollment or Live, Online Courses
In the instance that a student needs to cancel or reschedule a traditional Instructor-led (ILT) or Live, Online (iWeek) course, please contact EC-Council by notifying your account rep, or at our main line at 505-341-3228 or by email at: [email protected].
If Client Cancels
Prior to the end of the first day of class, refund = 100%
After start of the class, but prior to completing 30%, refund = 90%
After completing 30%, but prior to completing 60%, refund = 50%
After completing more than 60%, No Refund.
iLearn Asynchronous Courses
The course term is defined as 12 months from the invoice date. A refund will only be granted if a client has not activated the course within the course term and the refund is requested during the term. Refund requests received after the course term will not be granted. Once a course has been activated, no refund will be issued. Please allow ten (10) business days for refund processing.
The iLearn courses are a single user license and are not transferable.
Course Materials
No refunds will be issued for mobile devices or physical courseware once seal is broken by client. Online course materials such as e-courseware, online exam prep programs or iLabs, online labs cannot be refunded once activated. Retail rate plus shipping will be prorated into percentages listed above for approved refunds for un-opened Courseware or mobile devices.
Certification Club Terms
iLabs not applicable to CCISO or workshops. To see the CCISO exam qualifications click here. Candidates who do not meet the CISO qualifications may take the EISM exam. Exams don't exist for all courses/
workshops. Renew Rate for the club is $999. Does not qualify for additional discounts. CodeRed subscription is for 12 months. Club membership applicable to EC-Council classes only and does not apply to third parties classes.
Refund Schedule
All approved refunds will be made within 30 calendar days of the institution receiving written notice of a student's withdrawal or the date which the institution terminates enrollment of the student, whichever is earlier.
Privacy Statement
EC-Council is committed to protecting your privacy and developing technology that gives you the most powerful and safe online experience. This Statement of Privacy applies to the EC-Council Web site and governs data collection and usage. By using the EC-Council website, you consent to the data practices described in this statement.
Collection of your Personal Information
EC-Council collects personally identifiable information, such as your e-mail address, name, home or work address or telephone number. EC-Council also collects anonymous demographic information, which is not unique to you, such as your ZIP code, age, gender, preferences, interests and favorites.
There is also information about your computer hardware and software that is automatically collected by EC-Council. This information can include: your IP address, browser type, domain names, access times and referring Web site addresses. This information is used by EC-Council for the operation of the service, to maintain quality of the service, and to provide general statistics regarding use of the EC-Council Web site.
Please keep in mind that if you directly disclose personally identifiable information or personally sensitive data through EC-Council public message boards, this information may be collected and used by others. Note: EC-Council does not read any of your private online communications.
EC-Council encourages you to review the privacy statements of Web sites you choose to link to from EC-Council so that you can understand how those Web sites collect, use and share your information. EC-Council is not responsible for the privacy statements or other content on Web sites outside of the EC-Council and EC-Council family of Web sites.
Use of your Personal Information
EC-Council collects and uses your personal information to operate the EC-Council Web site and deliver the services you have requested. EC-Council also uses your personally identifiable information to inform you of other products or services available from EC-Council and its affiliates. EC-Council may also contact you via surveys to conduct research about your opinion of current services or of potential new services that may be offered.
EC-Council does not sell, rent or lease its customer lists to third parties. EC-Council may, from time to time, contact you on behalf of external business partners about a particular offering that may be of interest to you. In those cases, your unique personally identifiable information (e-mail, name, address, telephone number) is not transferred to the third party. In addition, EC-Council may share data with trusted partners to help us perform statistical analysis, send you email or postal mail, provide customer support, or arrange for deliveries. All such third parties are prohibited from using your personal information except to provide these services to EC-Council, and they are required to maintain the confidentiality of your information.
EC-Council does not use or disclose sensitive personal information, such as race, religion, or political affiliations, without your explicit consent.
EC-Council keeps track of the Web sites and pages our customers visit within EC-Council, in order to determine what EC-Council services are the most popular. This data is used to deliver customized content and advertising within EC-Council to customers whose behavior indicates that they are interested in a particular subject area.
EC-Council Web sites will disclose your personal information, without notice, only if required to do so by law or in the good faith belief that such action is necessary to: (a) conform to the edicts of the law or comply with legal process served on EC-Council or the site; (b) protect and defend the rights or property of EC-Council; and, (c) act under exigent circumstances to protect the personal safety of users of EC-Council, or the public.
Use of Cookies
The EC-Council Web site uses "cookies" to help you personalize your online experience. A cookie is a text file that is placed on your hard disk by a Web page server. Cookies cannot be used to run programs or deliver viruses to your computer. Cookies are uniquely assigned to you, and can only be read by a web server in the domain that issued the cookie to you.
One of the primary purposes of cookies is to provide a convenience feature to save you time. The purpose of a cookie is to tell the Web server that you have returned to a specific page. For example, if you personalize EC-Council pages, or register with EC-Council site or services, a cookie helps EC-Council to recall your specific information on subsequent visits. This simplifies the process of recording your personal information, such as billing addresses, shipping addresses, and so on. When you return to the same EC-Council Web site, the information you previously provided can be retrieved, so you can easily use the EC-Council features that you customized.
You have the ability to accept or decline cookies. Most Web browsers automatically accept cookies, but you can usually modify your browser setting to decline cookies if you prefer. If you choose to decline cookies, you may not be able to fully experience the interactive features of the EC-Council services or Web sites you visit.
Security of your Personal Information
EC-Council secures your personal information from unauthorized access, use or disclosure. EC-Council secures the personally identifiable information you provide on computer servers in a controlled, secure environment, protected from unauthorized access, use or disclosure. When personal information (such as a credit card number) is transmitted to other Web sites, it is protected through the use of encryption, such as the Secure Socket Layer (SSL) protocol.
Changes to this Statement
EC-Council will occasionally update this Statement of Privacy to reflect company and customer feedback. EC-Council encourages you to periodically review this Statement to be informed of how EC-Council is protecting your information.
Contact Information
EC-Council welcomes your comments regarding this Statement of Privacy. If you believe that EC-Council has not adhered to this Statement, please contact EC-Council at [email protected]. We will use commercially reasonable efforts to promptly determine and remedy the problem.
Address
101 C Sun Ave NE Albuquerque, NM 87109
Customer Service: 505-341-3228
Training Consultant: 1-888-330-HACK
Follow Us
Email Us
Inquiry Form