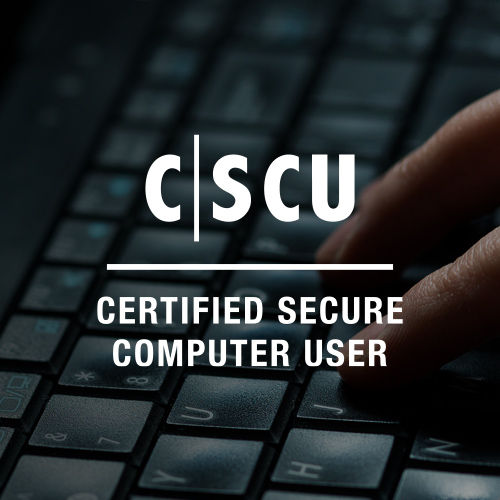 Certified Secure Computer User (CSCU) Course
iLearn Self-Paced Base package includes:
Instructor led training modules (1 year access)
Official e-courseware (1 year access)
Certificate of Completion for each course
Exam Voucher
To Customize your package click on Select Options,
if you are interested but still have questions, click Contact Us.
Soar to new Heights with this introduction to cyber security! The purpose of the CSCU training program is to provide students with the necessary knowledge and skills to protect their information assets. This class will immerse students into an interactive environment where they will acquire fundamental understanding of various computer and network security threats such as identity theft, credit card fraud, online banking phishing scams, virus and backdoors, emails hoaxes, sex offenders lurking online, loss of confidential information, hacking attacks and social engineering. More importantly, the skills learnt from the class helps students take the necessary steps to mitigate their security exposure.