STORM Mobile Security Toolkit: Ethical Hacking Intermediate Skills
Take the Storm hacking to the next level! In this course you will learn how to deploy more elite skills, you will learn how to assess the Industrial Control System (ICS) ModBus protocol, and read and write to the registers and coils which can modify the behavior of the controller. You will learn how to integrate the Storm device with AI and perform image recognition. Additionally, you will learn techniques of intrusion analysis and malware forensics. Finally, you will learn how to use your Storm device as a cyber weapon with the concept of deception and much more.
iLabs, Online Labs – 6 Month Access
Certificate of Attendance (.pdf)
Who is it for?
IT Admins who are interested in cybersecurity, Ethical Hackers, Pen Testers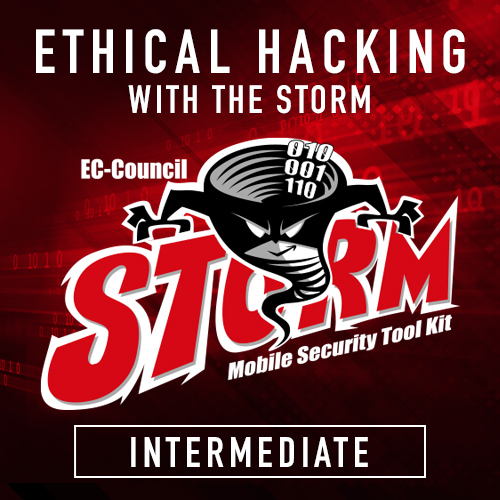 Build Your On-Demand Training Package
Or choose a training option:
Still have questions?
Mon – Fri / 8:00 AM – 5:00 PM
Email Us


Train now, pay later with Affirm.