Certified Network Defender | CND
Certified Network Defender (CND) is a vendor-neutral, hands-on, instructor-led comprehensive network security certification training program. It is a skills-based, lab intensive program based on a job-task analysis and cybersecurity education framework by the National Initiative of Cybersecurity Education (NICE). The course has also been mapped to global job roles and to the Department of Defense (DoD) job roles for system/network administrators.
The program prepares network administrators on network security technologies and operations to attain Defense-in-Depth network security preparedness. It covers the protect, detect and respond approach to network security. The course contains hands-on labs, based on major network security tools and techniques which will provide network administrators real world expertise on current network security technologies and operations. The study-kit provides over 10 GB of network security best practices, assessments and protection tools. The kit also contains templates for various network policies and white papers for additional learning.
Course Outline
Module 1: Computer Network and Defense Fundamentals Response & Handling
Module 2: Network Security Threats, Vulnerabilities, and Attacks
Module 3: Network Security Controls, Protocols, and Devices
Module 4: Network Security Policy Design and Implementation
Module 5: Physical Security
Module 6: Host Security
Module 7: Secure Firewall Configuration and Management
Module 8: Secure IDS Configuration and Management
Module 9: Secure VPN Configuration and Management
Module 10: Wireless Network Defense
Module 11: Network Traffic Monitoring and Analysis
Module 12: Network Risk and Vulnerability Management
Module 13: Data Backup and Recovery
Module 14: Network Incident Response and Management
Who is it for?
Network Administrators
Network security Administrators
Network Security Engineer
Network Defense Technicians
CND Analyst
Security Analyst
Security Operator
Anyone who involves in network operations
Add the Mobile Security Tool Kit to Your Training
For the past several years we have offered our training on a mobile device so that you can take your training with you and eliminate the need to stream the videos. This device is the next generation mobile device. This is a fully loaded pen test tool kit comes equipped with a custom Linux Hacking OS and, wait for it… we can load your course (or 2) onto the device. In the sage words of Ray Bradbury, "Something Wicked This Way Comes."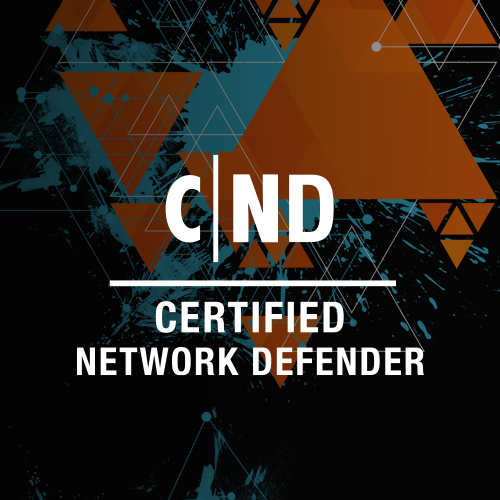 Or choose a training option:
Still have questions?
Mon – Fri / 8:00 AM – 5:00 PM
Email Us

Join us for a free half-day of Certified Network Defender (CND) through our new First Look Cybersecurity Learning Events!