iClass Self-Paced Training Bundles
Are you interested in taking multiple courses? Save money with one of our course bundle options!
All-Access Pass Bundle
Get 12 Months of access to EC-Council's complete library of classes below.
Technology has changed so rapidly over the past several years that cybersecurity has become a multi-faced industry with a plethora of job roles. The 12 Month All Access Pass is designed for students who are already working in or are interested in pursuing a career in cybersecurity.
For one low price you will be able to pursue all the courses in the All Access Pass which cover the many facets of the industry's job roles. Whether you are pursuing the full pen-test track, the full computer forensics track, or need to take multiple individual courses such as the SOC Analyst or Certified Incident Handler courses to round out your cybersecurity skills, this program is designed to be the most flexible, least expensive option to pursue EC-Council's sought after cybersecurity certifications.
All Access Pass includes:
Pen Test Bundle
This track is designed to take you from ground zero all the way through a Licensed Penetration Tester in one year! You will learn to master an ethical hacking methodology that can be used in a penetration testing or ethical hacking situation. You walk out the door with ethical hacking skills that are highly in demand, as well as the globally recognized Certified Ethical Hacker certification! Then with the skills provided to you in the CPENT class, we bring you up to speed with the skills to uncover the security threats that organizations are vulnerable to. This can be achieved effectively with the EC-Council iLabs Cyber Range. It allows you to dynamically access a host of Virtual Machines pre-configured with vulnerabilities, exploits, tools, and scripts from anywhere with an internet connection.
Pen Test Bundle includes:
Licensed Penetration Tester (LPT)
Incident Handling Bundle
This track is designed to teach you the skills you will need to become a professional Incident Responder in one year! Cybersecurity Professionals who are interested in pursuing incident handling and response as a career require comprehensive training on Incident Handling and Response (IH&R) concepts as well as real-world scenarios. To help you master Incident Handling and Response (IH&R) concepts, we have built a track that bundles multiple certification courses to create the most comprehensive Incident Handler & Response program on the market.
Forensics Bundle
This track is designed to teach you the skills you will need to become a professional Computer Forensics Investigator in one year! This track begins with the Certified Network Defender to get you started with a strong network security foundation. From there, you will take the Ethical Hacker Core Skills where you will learn to examine network traffic at the binary level, master the TCP/IP protocol, as well as essential UNIX and Linux survival skills. Additionally, you will be introduced to vulnerability assessments and hacking methodology.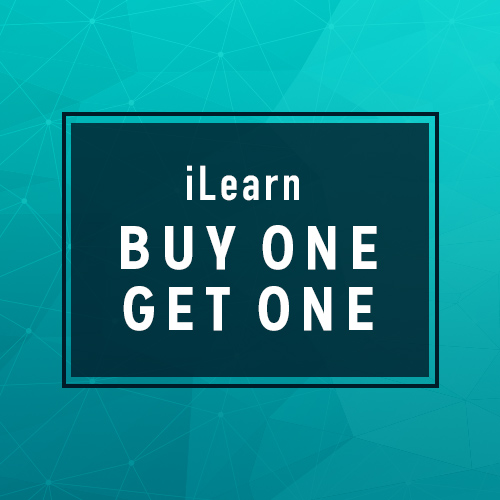 Buy One Get One Bundle
When you purchase any of our training courses with a value of 1899+, you have the option to add on a second course for 50% off the regular price.
Browse Our Course Library
*EC-Council reserves the right to remove or replace courses due to course discontinuation or version change.