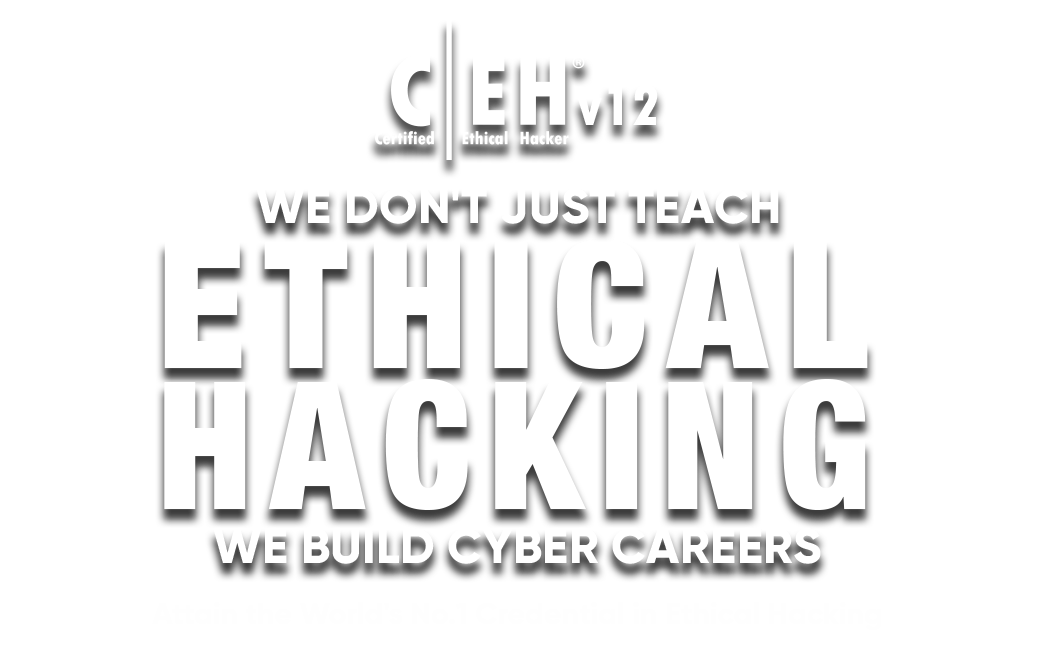 Fill out the form and an expert EC-Council Training Consultant will contact you to help you get all your questions answered.
Certified Ethical Hacker | CEH Certification
The Certified Ethical Hacker (CEH) provides an in-depth understanding of ethical hacking phases, various attack vectors, and preventative countermeasures. It will teach you how hackers think and act so you will be better positioned to set up your security infrastructure and defend against attacks. By providing an understanding of system weaknesses and vulnerabilities, the CEH course helps students learn to protect their organizations and strengthen their security controls in order to minimize the risk of a malicious attack.
CEH was built to incorporate a hands-on environment and systematic process across each ethical hacking domain and methodology, giving you the opportunity to work toward proving the required knowledge and skills needed to achieve the CEH credential and perform the job of an ethical hacker.
Now in its 12th version, CEH continues to evolve with the latest operating systems, tools, tactics, exploits, and technologies.
About the Certified Ethical Hacker (CEH) Course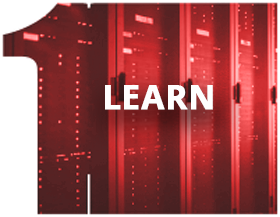 Gain Skills
5 Days of Training
20 Modules
Over 200 hands-on-labs with competition flags
Over 3,500 Hacking Tools
Learn how to hack Multiple Operating System
(Windows 11, Windows Servers, Linux, Ubuntu, Android)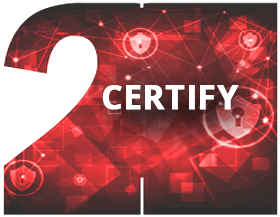 Gain Experience
CEH Knowledge Exam
125 Multiple Choice Question
4 hours
ANSI 17024 Accredited
CEH Practical Exam
6 hours Practical Exam
20 Scenario based Questions
Prove your skills and abilities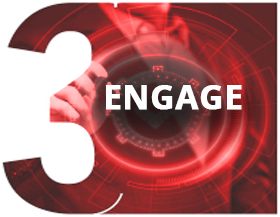 Gain Recognition
Conduct a real-world Ethical Hacking Assignment
Apply the 5 Phases

Reconnaissance
Scanning
Gaining Access
Maintaining Access
Covering your Tracks
Gain Respect
New Challenges Every Month
4 Hour Competition
Compete with your peers all over the world
Hack your way to the top of the Leaderboard
Gain recognition
Challenges
What You Will Learn
CEH is divided into 20 modules and delivered through a carefully curated training plan that typically spans across 5 days. As you progress through your training, each module offers extensive hands-on lab components that allow you to practice the techniques and procedures taught in the program in real-time on live machines.
Ethical Hacking Labs
With over 200 hands-on labs, conducted in our cyber range environment, you will have the opportunity to practice every learning objective in the course on live machines and vulnerable targets. Pre-loaded with over 3,500 hacking tools and a variety of operating systems, you will gain unprecedented exposure to and hands-on experience with the most common security tools, latest vulnerabilities, and widely used operating systems on the market. Our range is web accessible, allowing you to study and practice from anywhere with a connection.
How You Will Get Certified

How You Will Engage
The CEH v12 program helps you develop real-world experience in ethical hacking through the hands-on CEH practice environment. CEH Engage equips you with the skills to prove that you have what it takes to be a great ethical hacker.
Your security assessment objectives will be presented as a series of flags (questions you must answer in the Cyber Range by performing ethical hacking activities on the target organization).
New to CEH v12, students will embark on their first emulated ethical hacking engagement. This 4-phase engagement requires students to think critically and test the knowledge and skills gained by capturing a series of flags in each phase, demonstrating the live application of skills and abilities in a consequence-free environment through EC-Council's new Cyber Range.
As you complete your training and hands-on labs, CEH Engage lets you apply everything you have learned in a mock ethical hacking engagement. This 4-part security engagement gives you a real ethical hacking engagement experience from start to finish against an emulated organization. Using our capture-the-flag-style range, you will complete your engagement by answering "flag" questions as you progress.
Phase 1
Phase 2
Phase 3
Phase 4
Vulnerability Assessment
Gaining Access
Perimeter and Web App Exploitation
Mobile, IoT, OT Exploitation

Foot Printing & Reconnaissance
Scanning
Enumeration
Vulnerability Analysis

System Hacking
Malware Threats
Sniffing
Social Engineering
Denial-of-Service

Session Hijacking
Evading IDS
Firewalls
Honeypots
Hacking
Web Servers
Hacking Web Applications
SQL Injection

Hacking Wireless Networks
Hacking Mobile Platforms
IoT Hacking
OT Hacking
Cloud Computing
Cryptography
Where You Will Compete
The C|EH Global Challenges occur every month, providing capture-the-flag style competitions that expose students to various new technologies and platforms, from web applications, OT, IoT, SCADA, and ICS systems to cloud and hybrid environments. Our Compete structure lets ethical hackers fight their way to the top of the leaderboard each month in these 4-hour curated CTFs. Objective-based flags are designed around the ethical hacking process, keeping skills current, testing critical thinking abilities, and covering the latest vulnerabilities and exploits as they are discovered. Hosted 100% online in EC-Council's Cyber Range, candidates race the clock in scenario-based engagements against fully developed network and application environments with real operating systems, real networks, tools, and vulnerabilities to practice, engage, compete, build, and hone their cyber skills against various new target organizations.
| Month | Skill Challenge |
| --- | --- |
| October 2022 | OWASP Top 10 Web Application Threat Vectors |
| November 2022 | Ransomware/Malware Analysis |
| January 2023 | System Hacking and Privilege Escalation |
| February 2023 | Web Application Hacking and Pen Testing |
| March 2023 | Cloud Attack/Hacking |
| April 2023 | Social Engineering/Phishing attacks |
| May 2023 | IoT Attack/Hacking |
| June 2023 | Wi-Fi Network Attack/Hacking |
| July 2023 | DOS/DDoS Attack |
| August 2023 | Mobile Attack/Hacking |
| September 2023 | Supply Chain Cyber Attacks |
Course Outline
20 Modules that help you master the foundations of
Ethical Hacking and prepare to challenge the CEH certification exam.
Achieving the CEH Certification Credential
After taking an authorized course, candidates can attempt the CEH exam. Candidates that successfully pass the exam will receive their CEH certificate and membership privileges. After proving knowledge by achieving the CEH credential, candidates have the added option to proceed to attempt the CEH (Practical) exam to prove their skills and abilities. The CEH (Practical) is a 6-hour practical exam created by subject matter experts in the ethical hacking industry. The exam tests skills and abilities in a timed environment across major operating systems, databases, and networks. Candidates with both the CEH and CEH (Practical) certifications are designated as CEH Masters, having validated the full scope of their abilities.
CEH (ANSI)
Exam Title: Certified Ethical Hacker (ANSI)
Exam Code: 312-50 (ECC EXAM), 312-50 (VUE)
Number of Questions: 125
Test Format: Multiple Choice
Duration: 4 Hours
Availability: ECC EXAM* / VUE
Local proctor for Private and in-person courses.
Live remote proctor for online ECC Exam option.
Passing Score: Please refer to
https://cert.eccouncil.org/faq.html


CEH Certification Exam earned College Credit Recommendations from the American Council on Education (ACE) For more info, click here.
About CEH Master
CEH Master Credential Holders
About the Exam
About the Certified Ethical Hacker Master
To earn the CEH Master certification, you must pass the CEH Practical exam. The CEH Practical Exam was designed to give students a chance to prove they can execute the principals taught in the CEH course. The practical exam requires you to demonstrate the application of ethical hacking techniques such as threat vector identification, network scanning, OS detection, vulnerability analysis, system hacking, and more.
The CEH Practical does not contain simulations. Rather, you will be challenging a live range which was designed to mimic a corporate network through the use of live virtual machines, networks, and applications.
Successfully navigating and completing the challenges found in the CEH (Practical) Exam is the next step after attaining the Certified Ethical Hacker (CEH) certification. Successfully passing both the CEH exam and the CEH Practical will earn you the additional certification of CEH Master.
CEH Master Credential Holders are proven to be able to:
Demonstrate the understanding of attack vectors
Perform network scanning to identify live and vulnerable machines in a network.
Perform OS banner grabbing, service, and user enumeration.
Perform system hacking, steganography, steganalysis attacks, and cover tracks.
Identify and use viruses, computer worms, and malware to exploit systems.
Perform packet sniffing.
Conduct a variety of web server and web application attacks including directory traversal, parameter tampering, XSS, etc.
Perform SQL injection attacks.
Perform different types of cryptography attacks.
Perform vulnerability analysis to identify security loopholes in the target organization's network, communication infrastructure, and end systems etc.
About the Exam
Exam Title: Certified Ethical Hacker (Practical)
Number of Practical Challenges: 20
Duration: 6 hours
Availability: Aspen – iLabs
Test Format: iLabs Cyber Range
Passing Score: 70%
How to Prepare for CEH (Practical)
While we strongly recommend that candidates take the CEH and pass the CEH exam, there are no predefined eligibility criteria for those interested in attempting the CEH (Practical) exam.
Exam Proctoring:
We know that traveling to an exam center can be difficult for many. We are pleased to announce that you can take the CEH (Practical) exam from the comfort of your home, but you need to be prepared to be proctored by a dedicated EC-Council Proctor certification team under strict supervision.
The exam dashboard code is valid for 3 months from the date of receipt. Should you require the exam dashboard code validity to be extended, kindly contact [email protected] before the expiry date. Only valid/ active codes can be extended. The exam needs to be scheduled a min 3 days prior to the desired exam date. Exam slots are subject to availability.
Exam Validity
The trust that the industry places in our credentials is very important to us. We see it as our duty to ensure that the holders of this credential are proven hands-on, ethical hackers who are able to perform in the real world to solve real-world challenges. As such, the CEH (Master) is designed as a hands-on exam that will test the skills of the ethical hacker BEYOND just their knowledge. This exam is a proctored, practical exam that can last up to 6 hours.
We know that traveling to an exam center can be difficult for many. We are pleased to announce that you can take the CEH (Practical) exam from the comfort of your home, but you need to be prepared to be proctored by a dedicated EC-Council Proctor certification team under strict supervision.
Cyber Security Forensic Analyst
Cyber Security Analyst
CND Security Specialist
CND Fusion Analyst
Cyberspace Network Defense (CND) Technician
Cyber Red Team Operator
Cyber Network Defense (CND) Analyst
Cyber Security Forensic Analyst
Computer Network Defense Intrusion Analyst
Cyber Security Engineer
Information Security Engineer
CND Cyber Analyst
Network Security Engineer
Cyber Threat Analyst
SOC Security Analyst
Information Security Analyst
IT Security Compliance Specialist
Global Security Assurance Analyst
Security Analyst Tier 3
Security Operations Analyst
Security Incident Response Analyst
Penetration Tester
Vulnerability Analyst
Sr. Security Threat Analyst
Tier 3 NSOC Analyst
Security Information Assurance Analyst
Technical Security Analyst
Information Security Manager
Risk and Remediation Manager
Systems Administrator
Cybersecurity Network Analyst
Cyber Security Vulnerability Analyst
Risk Assessment- Security Consultant
Information Security Associate – Insider Threat Analyst
Security Architect, Manager
Application Security Analyst
Cyber Security System Engineer
Software Security Analyst
Network Analyst
Information System Security Officer
SOC Security Analyst
Cyber Security Engineer II
Senior Cyber Security Monitoring Analyst
Cyber Security Incident Response, Incident Analyst
Cyber Security Incident Response Engineer
L2 Security Analyst
Senior Information Assurance/ Security Specialist
Technical Operations Network Engineer
IT Security Administrator
CEH MasterClass students are given the choice to add either the CPENT or the CHFI course to their package.
Training for either the Certified Penetration Testing Professional (CPENT) course or the Computer Hacking Forensic Investigator (CHFI) course will be given to each student via EC-Council's online, self-paced, streaming video program. Whether you want to add pen-test skills or computer forensic skills to your program, MasterClass has you covered.
CPENT (Pen-test):
Teaches students how to apply the concepts and tools taught in the CEH program to a pen-test methodology in a live cyber range.
CHFI (Computer Forensics):
Teaches students a methodological approach to computer forensics including searching and seizing, chain-of-custody, acquisition, preservation, analysis and reporting of digital evidence.
The MasterClass package includes:
Certified Ethical Hacker
(CEH) Course:

EC-Council Certified Ethical Hacker (CEH) Live Course

Official Courseware
CyberQ Labs (6 months)
Certificate of Completion
Exam Prep Program
Certification Exam
Exam Insurance Program

CEH Online Self-Paced Streaming Video Course (1 year access)
CEH Practical Exam – Live Cyber Range Challenge (Up to 6 hours)

AND

CPENT
(Pen-Test) Course:

CPENT Online Self-Paced Streaming Video Course (1 year access)

Official Courseware
CyberQ Labs (6 months)
Practice Range (30 days Access)
Certificate of Completion
CPENT Live Range Exam
Exam Insurance Program

OR

CHFI
(Computer Forensics) Course:

CHFI Online Self-Paced Streaming Video Course (1 year access)

Official Courseware
CyberQ Labs (6 months)
Certificate of Completion
Exam Prep Program
Certification Exam
Exam Insurance Program
The Most Robust
The MasterClass Certified Ethical Hacker program includes two courses and two certifications:
Students will attend the live Certified Ethical Hacker (CEH) Course which will teach students the 5 phases of Ethical Hacking and show them how to use the tools the hackers use in each of the phases. The course will prepare students for the CEH certification exam as well as the CEH Practical exam. Successful candidates who pass both will earn the CEH Master credential.
Practical Knowledge
In addition to the two multiple choice certification exams, students will also be given the CEH practical exam. This exam is conducted on a live cyber range with up to 12 hours allotted to complete it. Students who opt to take the pen-test track (CPENT) will also be given the CPENT practical exam. This exam is conducted on a live cyber range with up to 12 hours allotted to complete it. These exams will allow candidates to prove that not only can they pass a test, but they can apply their knowledge in a real-world scenario.
Save big. Join the club.
As an iClass Club member, you receive unlimited access to EC-Council's library of video courses. Upgrade to live classes for only $499 each during the subscription year.
You can even finance your Club membership through our partnership with Affirm. In the cart, you'll be able to split your purchase into easy monthly payments. Term lengths range from 3 to 36 months depending on eligibility and purchase amount, with rates starting as low as 0% APR.
*Your rate will be 0% APR or 10–30% APR based on credit and is subject to an eligibility check. 0% APR is subject to change. Payment options through Affirm are provided by these lending partners: affirm.com/lenders. Options depend on your purchase amount, and a down payment may be required. US Residents Only.
Certification Club Benefits:
Don't limit yourself to one class per year, join the iClass Club and get your cybersecurity training directly from the source! No one course can make you an expert, so take advantage of EC-Council Master trainers in each subject area and become a well-rounded cybersecurity professional.
For approximately the cost of one live course, the iClass Club will stretch your budget from one course to many. With savings like that, you can afford to build a strong foundation of cybersecurity knowledge in ethical hacking, pen testing, network defense, incident response, computer forensics, and so much more!
Get Started
One Year Subscription
$2,999
Access to EC-Council's full library of on-demand courses
Official e-courseware
iLabs*
Certification exam*
Move to "enhance" to upgrade your experience.
Enhance
During your subscription, you can upgrade to a live course for $499!
Official Printed Courseware
iLabs*
Certification exam*
Lastly, receive ongoing professional development by moving to the Continuing Education phase!
Continuing Education
One year of CodeRed
Included
Continue to learn and gather continuing education credits with CODERED!
Premium Content: 4000+ Premium Videos
Fresh Content: New courses and content are added weekly to keep up with the latest skills and technologies.
CodeRed course videos come with lab demos to reinforce course learning concepts and create a constant career learning companion.
| | | | |
| --- | --- | --- | --- |
| | Ready to sign up for the club subscription? | | |
Certification Club Terms:
*Not all courses and workshops have associated Labs and exams. Club members must complete 100% of a course before requesting their next course and to be eligible for that course's exam voucher. CCISO students must meet the eligibility requirements to challenge the CCISO exam. Students who do not meet the CCISO qualifications must take the EISM exam. CodeRed subscription 12 months. Club membership applicable to EC-Council classes only and does not apply to third party or Hacker Halted classes. Devices such as drones or STORMs must be purchased separately at regular price. Drones and STORMs only ship to the US. Students outside of the US can attend drone workshops but must obtain a drone on their own. If a course version changes while your program is still active, you will be given updated material. If a course version changes after your Club is expired, you will need to purchase an extension to get the new version. Club valid for one year and term begins 24 hours after payment is received. After a period of one (1) year the program expires, and all courses are turned off. Lab access term is for 6 months from when a course is assigned. Additional lab time can be added for no extra charge upon request. Labs will not be extended beyond the Club term. Speak to your rep to extend your Club term for 1 year. Renewal price for the Club is $999. Discount not stackable. The Club is a single user license meaning that the courses cannot be shared, and the club is non-transferable.
E-Courseware
Exam Voucher
Exam Retakes*
Next Version eCourseware
6 Months Official Labs
CEH Practice
Global CEH Challenge
Exam Preparation
CEH Practical Exam Voucher
Ethical Hacking Library
Choose your learning path:
Features
Live Training
(in-person or online)
Unlimited Video Courses
One Video Course
Live Instruction
Video Training

1 Course

Unlimited Video Courses

1 Course

Peer Interaction
Upgrade to any live class for $499 each

$3,499

$2,629

$1,749

$4,379

$2,999

$2,999

$2,999

$2,999

$2,199

$1,759

$799

$2,339

Ask a Training Consultant